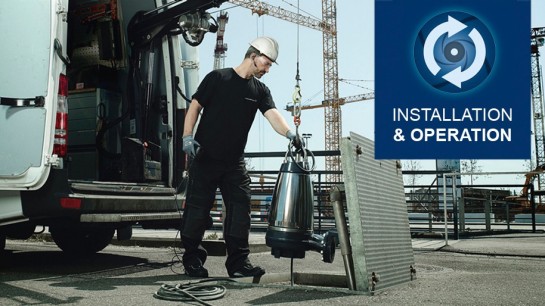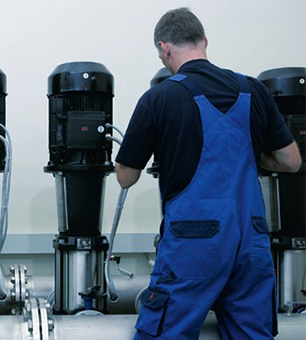 Get a little extra from the moment you install
With Installation & Operation we guarantee that your system is correctly installed from day one and is performing with maximum efficiency. For your convenience we offer service contracts, giving you a little extra freedom to focus on your business.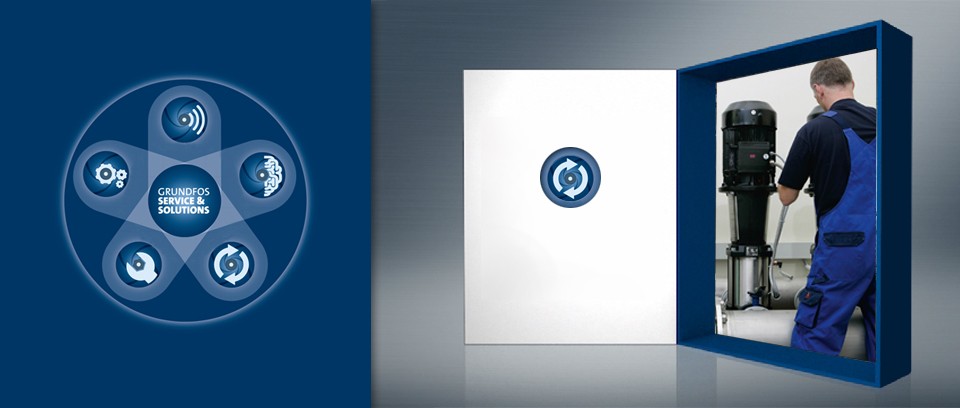 Commissioning – Professional Commissioning Services
During a Grundfos Commissioning, we thoroughly check all aspects of your pump installation to make sure that it is ready to run. Our specialists can commission virtually any type of pump system. We carefully inspect your system and always check the following:
Your system and pumps are fully compatible
All pumps are correctly installed and aligned
The system has been tested and is ready to go
Following a Grundfos Commissioning, your system will be running at absolute peak performance and as energy-efficiently as possible, providing you with several benefits:
You get the most out of your pumping system investment in terms of productivity and efficiency
The risk of costly and time-consuming downtime is greatly reduced, as parts will not wear out prematurely due to incorrect installation
You save electricity as your pumps are running energy-efficiently from day one
You get the lowest wear of the pumps in terms of running time
Alarms and warnings are set up correctly for your specific needs
Our commissioning services are always tailored to your installation and business needs and extend the warranty for your pumps, giving you a little extra security.
Benefits
Peace of mind knowing that your pumps have been installed and commissioned optimally
Flexibility in organising and carrying out commissioning
Extended warranty period (starting on the day of commissioning)