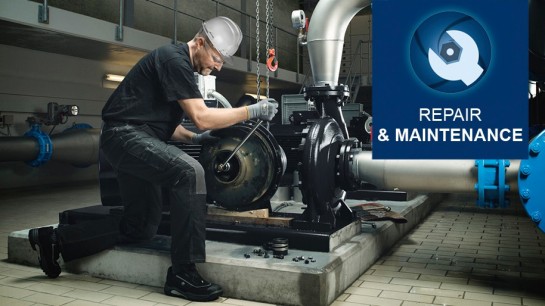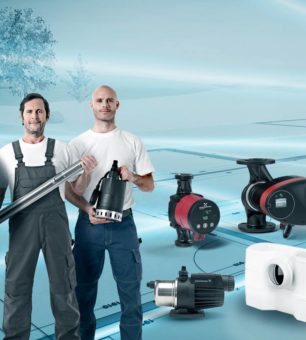 Profit from a little extra expertise
Our teams of highly skilled Repair & Maintenance service technicians can resolve any pump problem you may have. With unbeatable professional industry and application know-how, we ensure your system stays up and running, so you get a little extra performance out of every pump.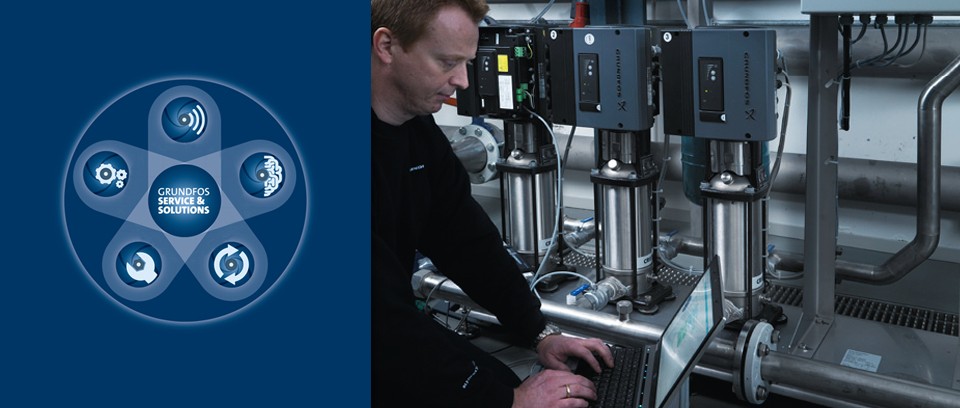 Pump Check – Reliable flow performance data
Any type of equipment must be checked and adjusted periodically to make sure that it performs to specifications and does not waste money. Pumps are no exception. With a Grundfos Pump check, all pumps in your installation are analysed according to a specified checklist by experienced personnel with relevant system and application knowledge.
The analysis determines whether adjustments are necessary, ensuring that you get a complete overview of how the pumps may be adjusted just right for your application. If adjustments are necessary, Grundfos personnel will work with you to perform adjustments in a manner that ensures optimal system performance.
A Pump adjustment is a quick way of optimising and improving your installation, and this optimisation provides tangible financial benefits. Optimised pumps:
Save energy
Last longer
Cost less to run and maintain
Run at peak performance
A Pump check makes it possible to reach productivity targets set for your pumping system, giving you a little extra performance.
Benefits
Energy savings from optimised pumps or pump settings
Optimal operation that does not waste money