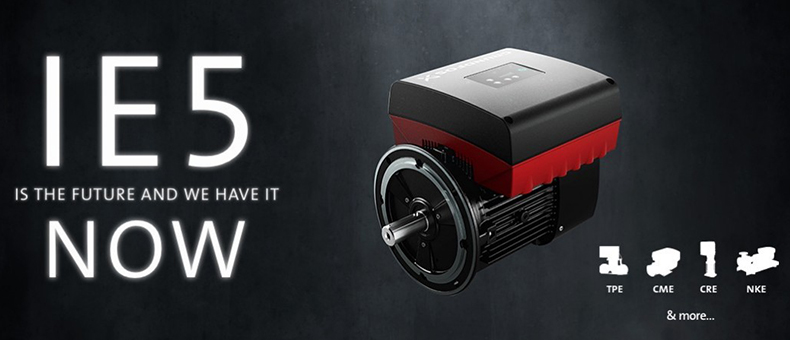 Do you want to experience the benefits of extreme energy efficiency and outstanding pump performance? It's all possible today with the new Grundfos IE5 motor.
As an industry pioneer, Grundfos is excited to introduce one of the world's most efficient motors, the new MGE with IE5 motors, which offers 10% energy savings and up to 25% reduction in payback time of controlled E-pumps compared to IE3 solution.
Delivering an unprecedented level of performance, this ground breaking motor by far exceeds the coming IE3 legislative demands to meet the strictest criteria of IE5 – the highest energy efficiency level for electrical motors. All Grundfos MGE motors – from 0.75 kW to 11 kW – have attained IE5 status.
The key to these MGE motors unparalleled performance lies in their state-of-the-art intelligent components. These will adapt to the surrounding system and, coupled with the high-efficiency IE5 motor, drive your energy consumption down considerably.
The IE5 motor with integrated frequency converter connects the accumulated pump experience of Grundfos into the dedicated control software. This combination of pump and customisable software optimises your system's performance for any load point, delivering an unsurpassed reduction of energy consumption.